About Us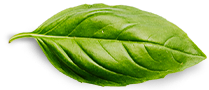 We Are Your Favourite Partner.
All of our food ingredients meet strict quality and food safety standards, and surpass industry standards for purity and cleanliness.

We use organic certifiers who meet or exceed IFOAM standards and are accepted worldwide.

We have a trained in-house sensory panel to ensure consistency and quality.
Our passion is delivering innovative, cost-effective organic ingredient solutions to keep you ahead of trends. Whether you operate on a global or local scale, we'll work to keep you ahead of trends and improve your profitability.